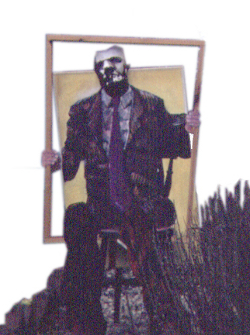 Ian Hennessey has been painting and drawing since the sixties. His earlier work was often three-dimensional and sometimes free-standing. Not much of the early large work survives. He had exhibitions in London and then in the West country from the 1970s.
He works slowly and generally on a small scale. Media include acrylic paint, ink, charcoal, pencil, and oil pastel. Recently he has been experimenting with digital works.
You can find a small selection of his work over the years, including portraiture, on this website.
He exhibits at the Unearth Studio in Exeter.